Kerkojme Shef/e Per Pasta!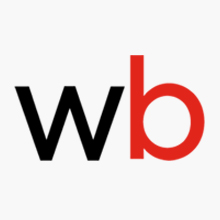 | | |
| --- | --- |
| Pozicioni: | Shef/e Pastash |
| Rroga: | 0 Lekë |
| Edukimi: | E paspecifikuar |
| Qyteti dhe Adresa: | Tirane/Komuna e Parisit |
Postuar më: May 24, 2023, 7:40 a.m.
Job Description:

Wonderbites is seeking a skilled and detail-oriented Commis Chef to join our team. As a Commis Chef, you will be responsible for maintaining an excellent standard and cook delicious food from our menu. The ideal candidate will have a strong passion for culinary excellence and a keen eye for detail.


Responsibilities:

-Responsible for creating different pastas according to the recipes and standards.
-Consistently checks the pasta products and adjusts methods to achieve high quality pasta.
-Ensure that food products, presentation, and plating are of the highest quality, and are prepared to serve in a timely manner.
-Ensure that all ingredients needed to cook and serve dishes are always readily available.
-Must always maintain a clean and organized section and kitchen during preparation and service.



Qualifications:

-1+ year of experience as a cook or chef preferred.
- Ability to exert well-paced mobility for up to 8 hours.
- Knowledge of Italian cuisine preferred.
- Availability to work onsite with a flexible schedule.



What we offer:

We offer a competitive compensation package, including benefits, as well as opportunities for professional development and growth within our dynamic organization. Join our team at Wonderbites and become a valued member of our dedicated workforce as we continue to redefine industry standards and provide unparalleled customer satisfaction.

Apply now and contribute your skills and expertise to our mission of delivering superior products while upholding the highest standards of safety, quality, and innovation at Wonderbites.

---
Aplikoni për vendin e punës
Njoftime pune - Posto njoftim pune
Jeni duke kërkuar për punë? Këtu do mund të gjeni njoftimet më të fundit të punës. Nëse jeni biznes, ju mund gjithashtu të publikoni njoftimet tuaja të punës FALAS!
Gjej/Posto Njoftime Pune
Rreth Profesionist.al
Profesionist.al është platforma e parë Shqiptare nga ku ju mund të gjeni profesionistin që ju duhet për një shumëllojshmëri nevojash!
Shiko Shërbimet Tona